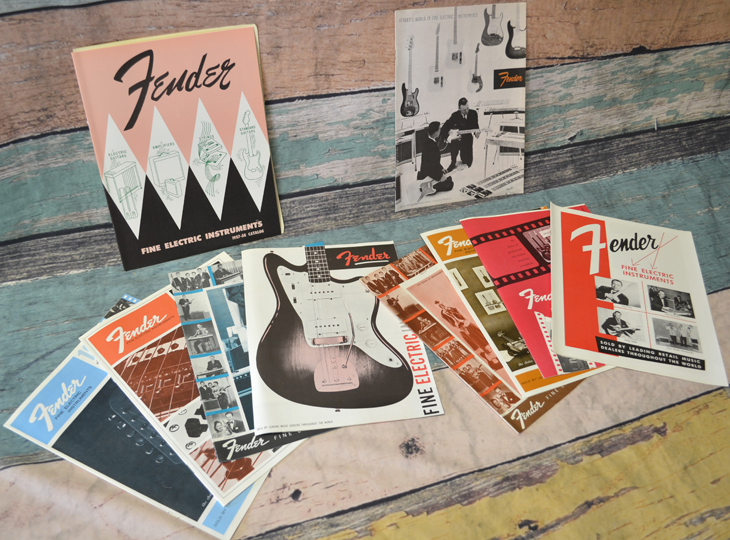 10 Fender Reproduction Catalogs, Various Years
Fender
$89.00

A set of 10 exact reproductions of vintage Fender catalogs ranging from 1956 to 1966, made in the U.S.A. With all of the style of the originals without the hefty price tag. The Pictures, colors and text match up exactly to the real deal, making these perfect case candy to go with your older Fender gear, or great for framing in your studio! See other listing to purchase in groups of 1, 3 or 5.
Review This Product
Did you purchase this product? Simply fill out the form below with required fields [*], verification code and send. Your review will be posted when approved by site administrator. Review characters posted will be limited to .