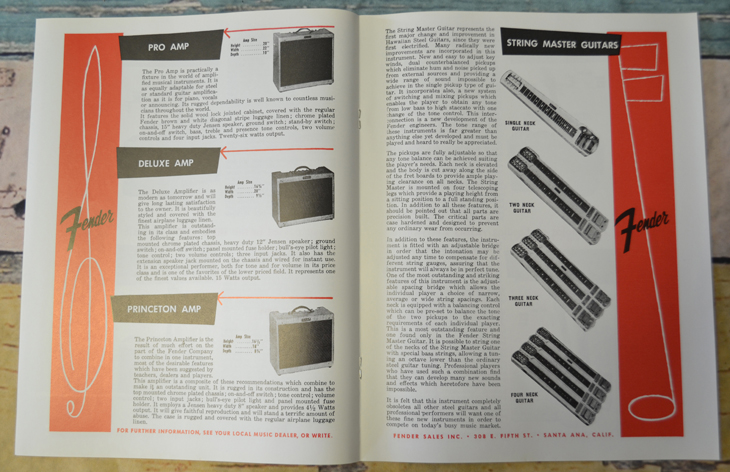 1956 Exact Reproduction Catalog
Fender
$15.00

An exact reproduction of a Fender catalog from 1956 made in the U.S.A. With all of the style of the originals without the hefty price tag. The Pictures, colors and text match up exactly to the real deal, making these perfect case candy to go with your older Fender gear, or great for framing for your studio!
Tell a Friend About This Product
Do you have a friend that may be interested in this product? Or a gift suggestion? Simply fill out the form below with required fields [*], verification code and send.