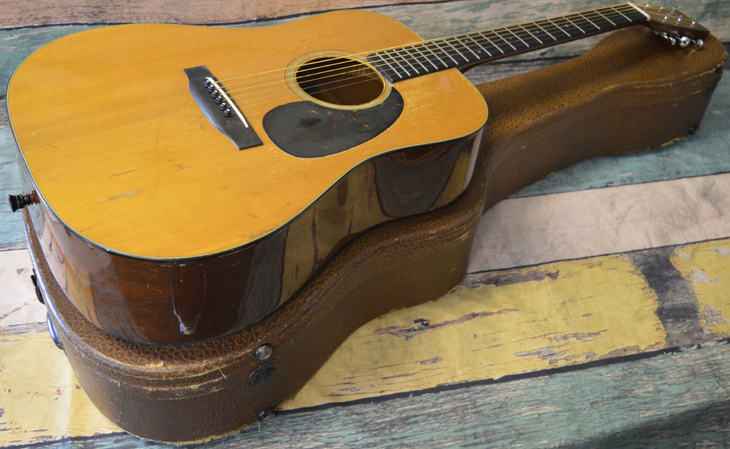 D-18
Martin
$16999

1943 Martin D-18, an American legend, this pre war dreadnought has a tone that is truly amazing, last of the 40's era models to offer scalloped bracing, no cracks, repairs or previous neck work, includes a modern Marquis Martin hardshell case.
Tell a Friend About This Product
Do you have a friend that may be interested in this product? Or a gift suggestion? Simply fill out the form below with required fields [*], verification code and send.