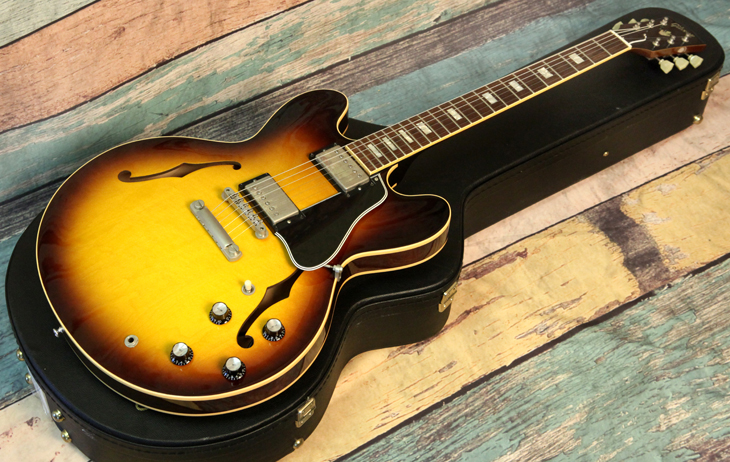 ES-335 1963 Block Reissue
Gibson
$3099

2000's Gibson Custom Shop ES-335 1963 Block Reissue, one of the most accurate and authentic reissues we have seen, super comfortable 60's neck profile, ABR Tun-O-matic bridge and aluminum stop bar tailpiece, complete with certificate of authenticity and original Gibson Custom shop hard shell case.
Tell a Friend About This Product
Do you have a friend that may be interested in this product? Or a gift suggestion? Simply fill out the form below with required fields [*], verification code and send.