Welcome to Jims Guitars, Inc.
Where Fair prices and fast Service are our Priority
As we enter our 40th year in the industry, our mission remains the same: to obtain and deliver the highest quality and most original vintage and used instruments at reasonable prices and without all the hype. As monthly contributors to the Vintage Guitar Price Guide, our knowledge, integrity, and ability remain unmatched in the industry.
We travel throughout the country as well as around the world, and are in touch with hundreds of sources weekly, to provide a constant flow of high quality investment grade guitars. Many of our collector grade vintage pieces include value adding accessories such as original tags, catalogs, straps, strings, cords, etc. Our friendly and knowledgeable staff is available 7 days a week to offer reliable and honest info along with dependable customer service.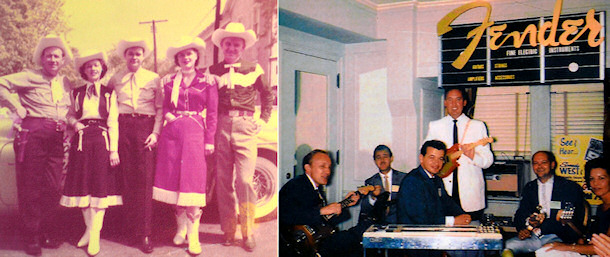 Please call for availability. Private viewings are also available to fit your schedule. Please contact us to schedule your private viewing of select vintage pieces.
Our website is updated several times a day and all listings provide accurate and conservative descriptions, high resolution professional grade photographs, and most importantly, prices! And, we pay MORE $$$$ for fine vintage, rare, and used gear. Thousands of satisfied customers will testify to our no-nonsense, zero-hype approach; fast, professional packing and shipping; and objective, stringent quality standards. Please enjoy the site and feel free to call us toll free at 1-866-787-2865 or
contact us via web here.
Here is a short list with some of the brands of vintage and used equipment we deal with regularly: Gibson, Fender, PRS, Gretsch, Rickenbacker, Mosrite, Hofner, Dan Electro, Teisco, Hamer, Ibanez, Martin, Ovation, Seagull, Ampeg, Marshall, Orange, Budda, Selmer, Eden, and many more...
To ensure the highest level of service and attention to each client, we ask that you schedule your one on one appointment with Jim's Guitars. Please call for more information or to schedule your personalized experience 1-866-787-2865.
Jims Guitars, Inc.
2331 East Market St. STE A
York, PA 17402
Tel: 866.787.2865


Jims Guitars is located at 2331 East Market Street in York, PA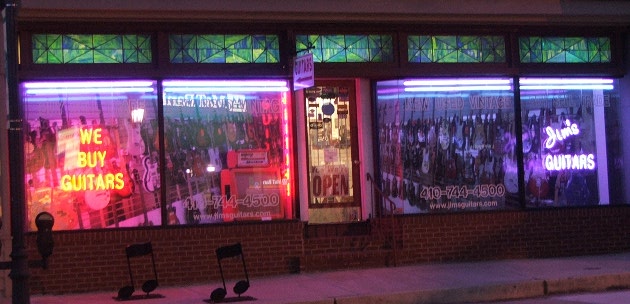 We simply offer the most original and most collectable vintage and
rare instruments at reasonable prices. And as always, "WE BUY GUITARS."


General Policy:
Please call during business hours for an accurate in-hand description or to order an instrument. You may also order instruments securely 24 hours a day, 7 days a week from our website with any major credit card. The submission of an order by phone, email, or any other type of electronic transaction does not constitute our acceptance of the order. We do offer a 24-hour approval period on our guitars for authenticity.

Many of our instruments are investment grade and of museum quality. Due to the fragile nature of certain collectable grade guitars, which are susceptible to damage in shipment due to handling and/or extreme weather conditions, approval may not be available on all instruments. Please allow 24 hours for instruments to acclimate to their new environment before opening the carton and inspecting. We cannot offer approval for amps, consignment instruments, layaway items, guitars discounted below our posted price, or items shipping internationally. These items are sold "As Is" without express warranty intended or implied.

International Buyers:
As our customers know, not all guitars are created equal. In turn the same philosophy applies to our shipping. A shipping quote will be generated and sent to you via email after an order is placed. However, you may contact a staff member via email or by phone during regular business hours for a shipping quote before you place an order. Any additional fees including duties, VAT, or any other charges related to international shipping are the sole responsibility of the buyer and are non-refundable. Shipping forms will reflect the purchase price and will not be altered. Due to shipping lengths and Customs operations, we cannot offer approval on items to our overseas buyers. International orders require payment via bank wire transfer.

More on Policies »